Cruise Operations Have Been Temporarily Suspended due to COVID-19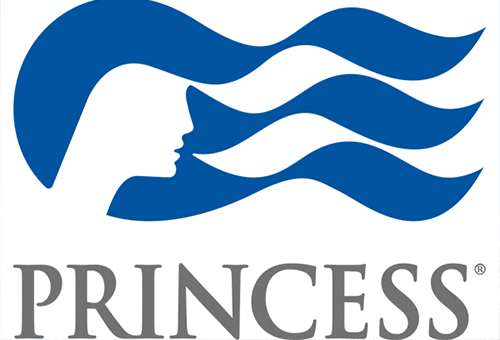 Princess Cruises Extends Pause
Princess Cruises has extended their pause on select global
ship operations through December 15, 2020.

CRUISES TEMPORARILY SUSPENDED
All cruise operations at the Port of Los Angeles
have been temporarily suspended
in response to the COVID-19 crisis.

Click here for Center for Disease Control's No Sail Order.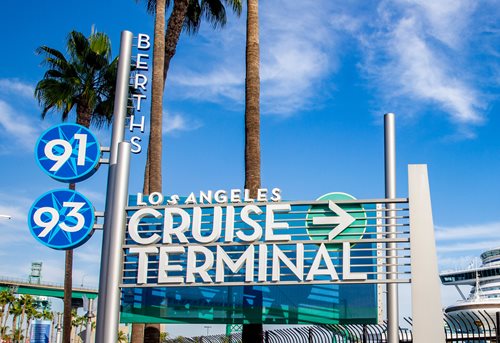 WORLD CRUISE CENTER ON THE LA WATERFRONT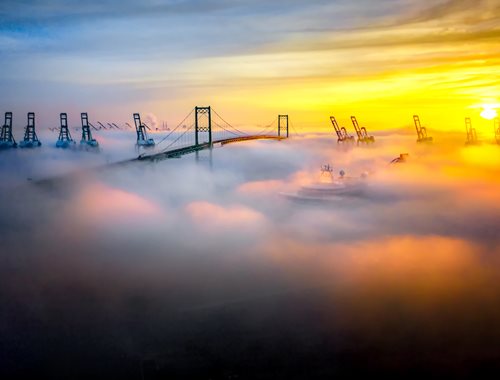 The World Cruise Center at the Port of Los Angeles is just 18 miles from Los Angeles International Airport (LAX) and 20 miles from Downtown LA. Outstanding cruise options, unmatched travel convenience and local restaurants and hotels in historic San Pedro are just a few reasons why the LA Waterfront is a popular embarkation point for cruise travelers. Set against the spectacular backdrop of America's largest trade gateway, the LA Waterfront is an ideal departure point for a variety of destinations that include Mexico, Alaska, Hawaii, Baja California, the Panama Canal and California's world-famous Wine Country.
The Los Angeles World Cruise Center
is operated by Ports America
Berth 93, 100 Swinford Street, San Pedro, CA 90731
(310) 519-2342 or (310) 561-4992.
Los Angeles World Cruise Center
Cruise Passenger Parking Information
Overnight parking is available through Parking Concepts and no reservations are required. Lots are open seven days/week, 24 hours/day. Parking rates are $2 each hour, with an $19 daily maximum. Cash (USD), traveler's cheques, and debit/credit cards are accepted.
Parking Concepts Inc.
Berths 91-93
San Pedro, California 90731
Email: [email protected]
Website: cruisecenterparking.com
Phone: (310) 547-4357 OR (800) 540-PARK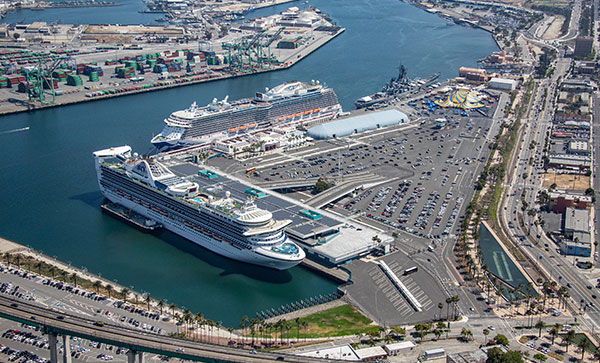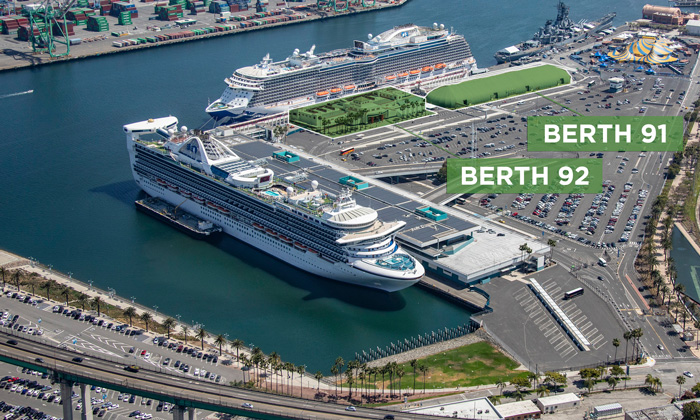 Berth 91-92
1550' pier length
2 FMT gangways
35,000 sq ft. terminal
72,000 sq ft. luggage
12 Bus parking positions
Single story with elevated concourse
2 way terminal with some cross over
36 check in counters
Seating for 800
Water depth is 37'
Berth 93
1200' pier length
2 FMT gangways
200,000 sq. ft. terminal
24 bus parking positions
2 story terminal
2 way operation
36 check in counters
Seating for 1200
Full CBP in terminal
Water depth of 35'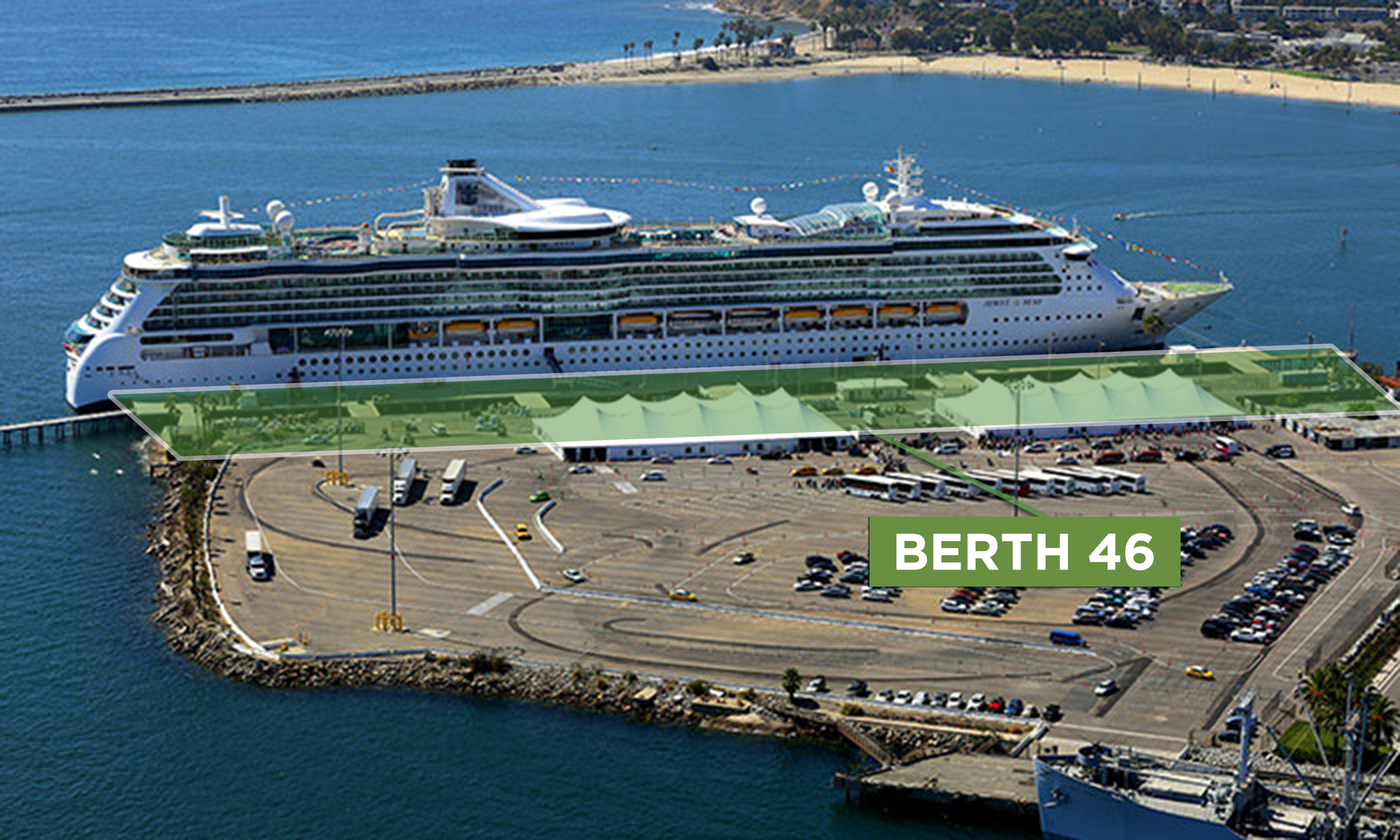 Berth 46
Berth 46 is the third location for cruise ship calls
Temporary use cruise facility
Operations handled in temporary facilities
Berth length of 800', mooring structures for ships up to 1200'
No parking of personal vehicles at this location
Passenger drop-off and pick-up only
Bus parking for 15 buses
Located in the Outer Harbor
3011 Miner Street San Pedro, 90731
Water depth of 47'